Are you looking for an opportunity to "Let it go?" This weekend, join our students as they take you on a magical journey through a winter wonderland!
The Hornell City School District presents "Frozen Jr." on Friday, Feb. 10, at 7 p.m. and Saturday, Feb. 11, at 2 p.m. and 7 p.m. in the Intermediate School auditorium. Tickets are available at the door; $10 for general admission and $5 for children 12 and under.
"Frozen Jr." is a stage adaptation of the 2013 Disney movie. It tells the story of two sisters, Elsa and Anna, and their journey to find acceptance and true love. They face unexpected challenges, unpredictable powers and make new friends along the way.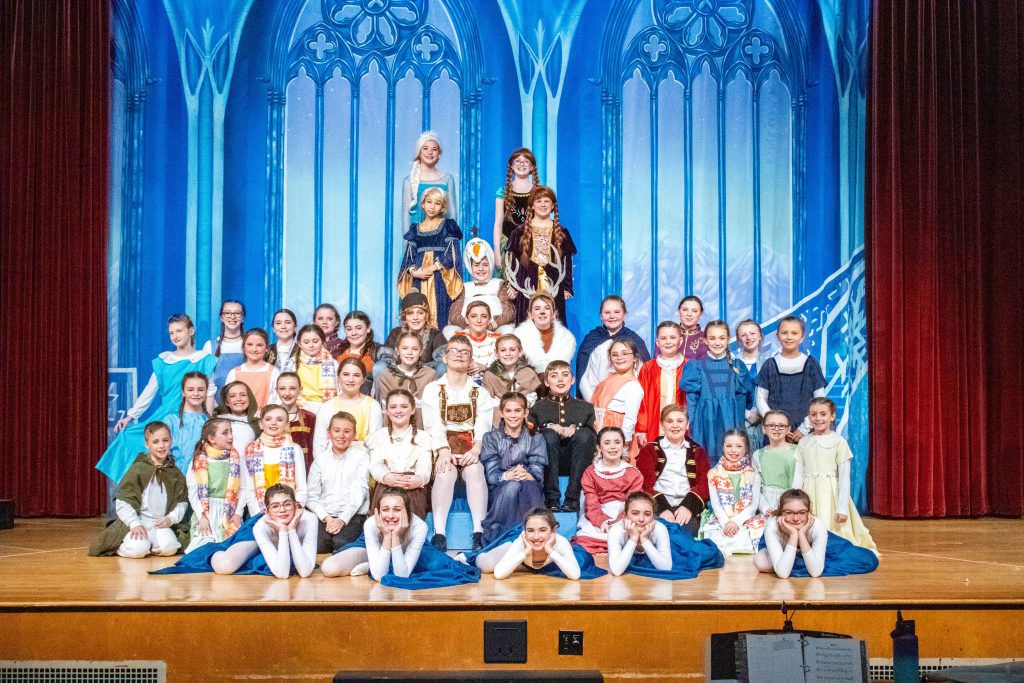 "'Frozen' was one of my favorite Disney movies to watch a few years ago," Carson Shinebarger, who plays Pabbie, a wise, elderly troll, said. "It's so exciting to be on stage and let others see how hard we worked. Performing is something I hope to be able to continue for years to come!"
The cast and crew is composed of students in grades 3-6. For some, this is their first time on stage while others have been a part of many school and community productions. For sixth grade students like Eliana Hopper, who plays Elsa, this will be their last performance at the Intermediate School.
"It's been fun to recreate the classic shows I've been a part of while at the Intermediate School," Hopper said. "This year, I've had a great time playing Elsa and getting to know the cast on a personal level. I don't think of them as friends, but family."
Fourth grade students Emilie Burritt and Emmalyn Hall, who play Anna and young Anna, both expressed appreciation for all they learned from the more experienced cast members and excitement for being a part of future performances.
"I love performing and look forward to many future plays," Burritt said. "The show has been very rewarding to be a part of, the whole cast can't wait to perform this weekend for our friends and family."