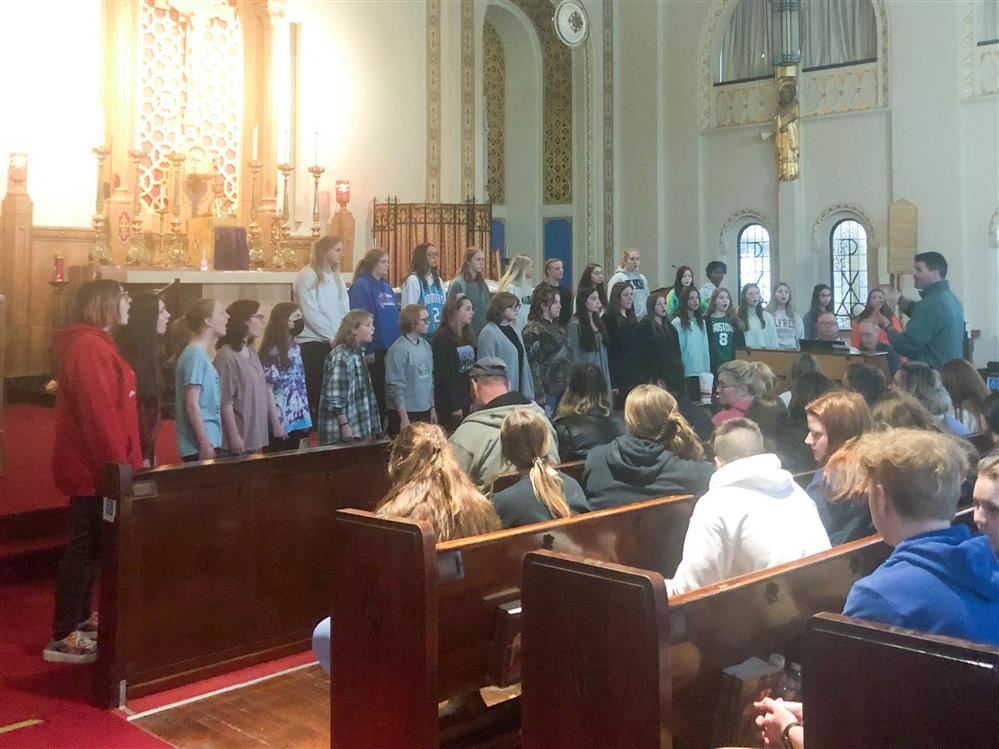 On Wednesday, March 30, the Hornell High School Vocal Music Program performed for families and community members at St. Ann's Church in a dress rehearsal ahead of their first competition in two years. The ensembles, featuring 95 students, will compete against schools from across the country in Washington D.C. on Friday, April 1. 
The four ensembles from Hornell will compete in the smallest division of the WorldStrides Onstage competition. However, all ensembles are rated and ranked regardless of school size when considered for "Best Choral Program" honors and "Best Individual Ensemble" awards. Despite being in the smallest division, Hornell has brought home top honors numerous times when competing against schools that graduate over 700 students a year. Over the last 14 years, HHS Choirs have received over 40 Gold Ratings at competitions.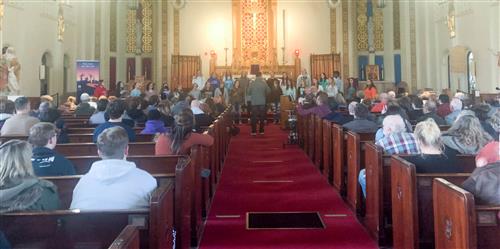 At the dress rehearsal the Competition Director Chris van Leeuwen expressed his hope to bring home more gold ratings this year. He said, "A lot of schools are working on rebuilding their talent, but we are still climbing." 
Beyond performing at the nation's capital, the students will be taking a tour of the area and visiting several historical sites–including a planned briefing from military personnel at The Tomb of the Unknown Soldiers in Arlington National Cemetery.