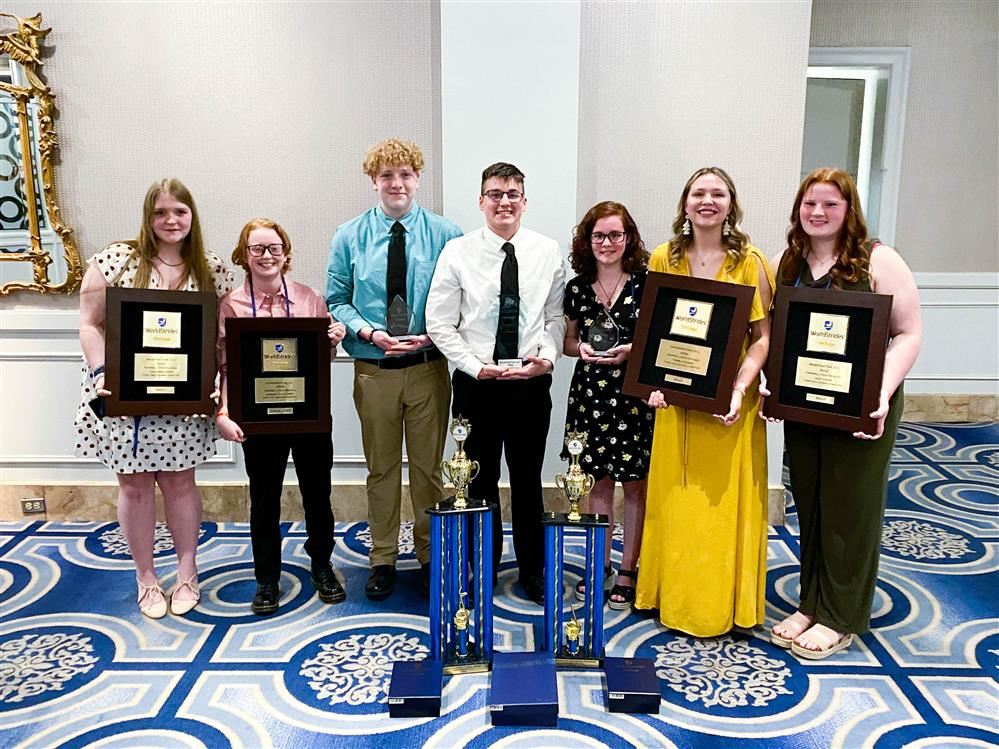 The final Hornell High School vocal music concert will be held at 7 p.m. on May 26 in the high school auditorium. The event is free and open to the public.
This school year has been an exciting one for the vocal music department, with performances throughout the community during the holidays, several concerts at the High School and numerous awards and accolades. 
In April, the Hornell High School vocal music program participated in the WorldsStrides Onstage Choral Competition. They competed against schools from across the country in four categories: Senior High Choir, Jazz Choir, Treble Choir and Chamber Choir. Each choir won a gold distinction. In addition, they were awarded the Best Choral Program at the Festival and the Jazz Choir was named the Best Overall Choir out of eight participating programs. 
Hornell students also won several individual awards. Seniors Hanna Newark and Joshua Plank earned Maestro (Solo) Awards, given to students who display extraordinary musical ability and sensitivity. Choir President and Senior John Mikolajczyk was awarded the Ovation Award, given to one student at the festival whose contributions to their music program transcends the making of music. This student represents the spirit of determination, inspiration, and service to others.
Hornell Director for Vocal Music Christopher van Leeuwen said, "Our ability to return to the competition stage provided all of us with a much needed breath of fresh air. Each group reminds us that music reaches in and speaks to our continued journey of self-exploration. It serves as our guide and resting pulse."
You can read more about their performance and watch an interview with Mikolajczyk on the Hornell Sun. 
Earlier this school year, the vocal music department also celebrated an individual achievement by junior Trey Woolwine, who represented Hornell at the All-State Choir in December and All-National Chorus in May. The All-National Chorus performance was recorded and may be viewed on the NfAME youtube page. 
"I see a bright future. I think our band program is on the way up, our choral program is staying consistent with the success that we had," Mikolajczyk said. "In past years, I thought 'how are we going to fill the shoes of the seniors leaving?' We really proved the younger students, we've cultivated them from 7th grade, we have so many successful musicians that even if 22 seniors are graduating out of the program, who were some of the best of the performers, we have people who will step in and fill the spots. We did it before, we will do it again. And there are plenty of students in the elementary schools who will step up and be just as successful as us. So I think there is a bright future for performing arts here at HHS."