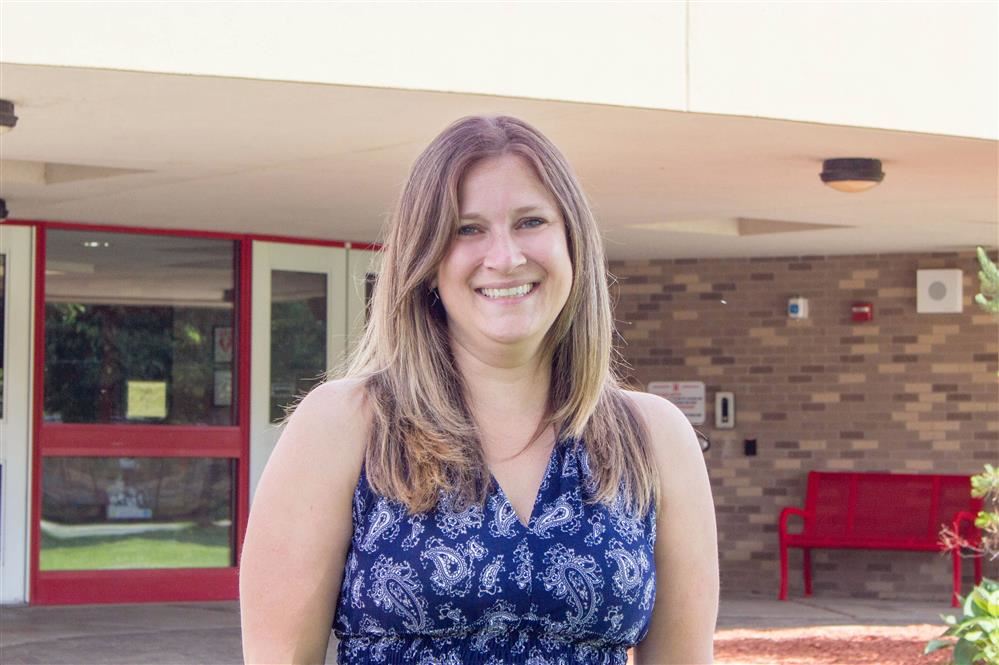 The Hornell City School District is pleased to announce that Morgan Allison has been named the principal of the Junior-Senior High School. Allison's appointment was approved by the Hornell CSD Board of Education at the May 2022 meeting.
Allison started with the Hornell CSD in 2003 as a high school social studies teacher. She also served as the social studies department chair, a class advisor and participated in the Building Leadership Committee and Community Relations Committee. In 2020, Allison stepped out of the classroom and moved into the role of Dean of Students and Assistant Principal for grades 9-12. 
 "I look forward to stepping into the principal role next school year," said Allison. "and continuing to work with the teachers and staff at Hornell High School to give the students a safe and memorable learning experience."
Allison earned both a bachelor's degree and master's degree in Secondary Social Studies Education from SUNY Geneseo. In addition, she received a Certificate in Advanced Study in Educational Administration from SUNY Brockport and will be finishing her Superintendent Development Program through SUNY Oswego in November 2022. 
Allison will be succeeding Scott Carroll, who left the district in March 2022.