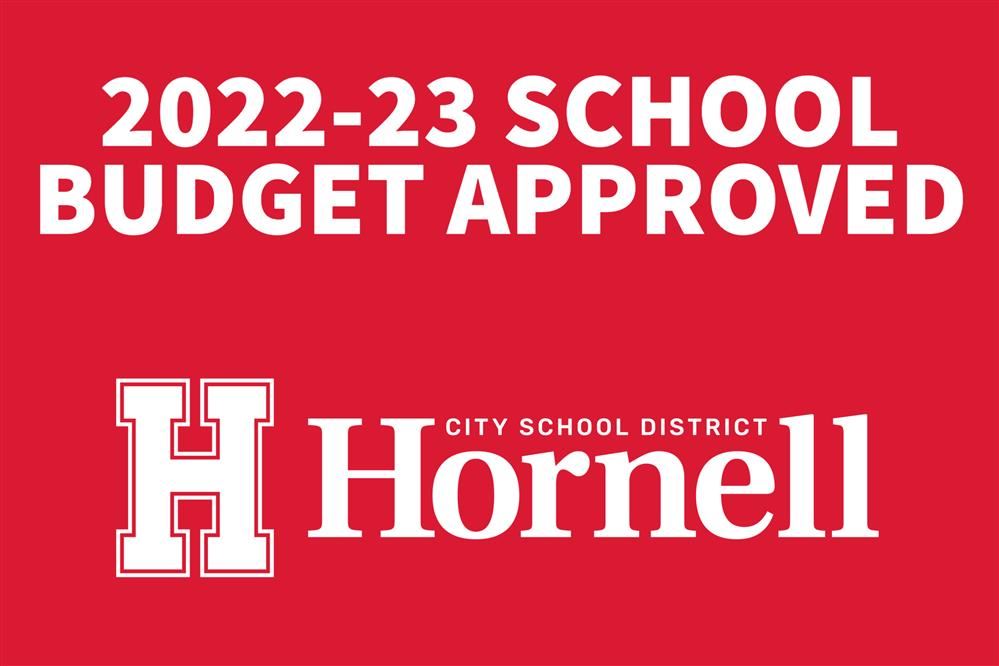 On May 17, Hornell City School District residents approved the district's $40 million budget proposal and elected one board of education member.
Voters approved:
A $40,039,187 budget for the 2022-23 school year that increases spending by $195,609 (0.49%) from the current year and carries a 1.34% tax levy increase:  252 yes;  117 no;
Authorization to enter into a five-year lease for three 66-passenger school bus at a cost not to exceed $360,000: 277 yes; 92 no;
Authorization to use $75,000 from the School Bus Reserve Fund created in 2012 for new vehicles to be obtained prior to June 30, 2024: 297 yes; 71 no;
Authorized the renewal of the School Bus Reserve fund that would not exceed 10 years and would not be greater than $1,000,000: 289 yes; 79 no;
Authorized the creation of a Capital Reserve Fund that would not exceed 10 years and would not be greater than $10,000,000: 274 yes; 92 no; and
The election of Mrs. Kerry Davis to the Hornell Board of Education. She will begin her term on July 1.
The spending plan continues all current student programs and services. For the 2022-23 school year, the district will be completing general maintenance and site work at the Junior-Senior High School. This includes exterior facade, Main Office security/ functionality, and elevator replacement.
We also received great feedback from our exit poll that will help guide us in our planning for our next capital improvement project with a projected vote for this December.
Thank you all for your support of our school!
Learn more about the 2022-23 school budget here.