At its annual Spring Choir Competition the Hornell Vocal Music Program was awarded the Sweepstakes for Best Choral Program. This award goes to the highest achieving choral program at a festival with at least two choral groups competing, regardless of divisional size or category.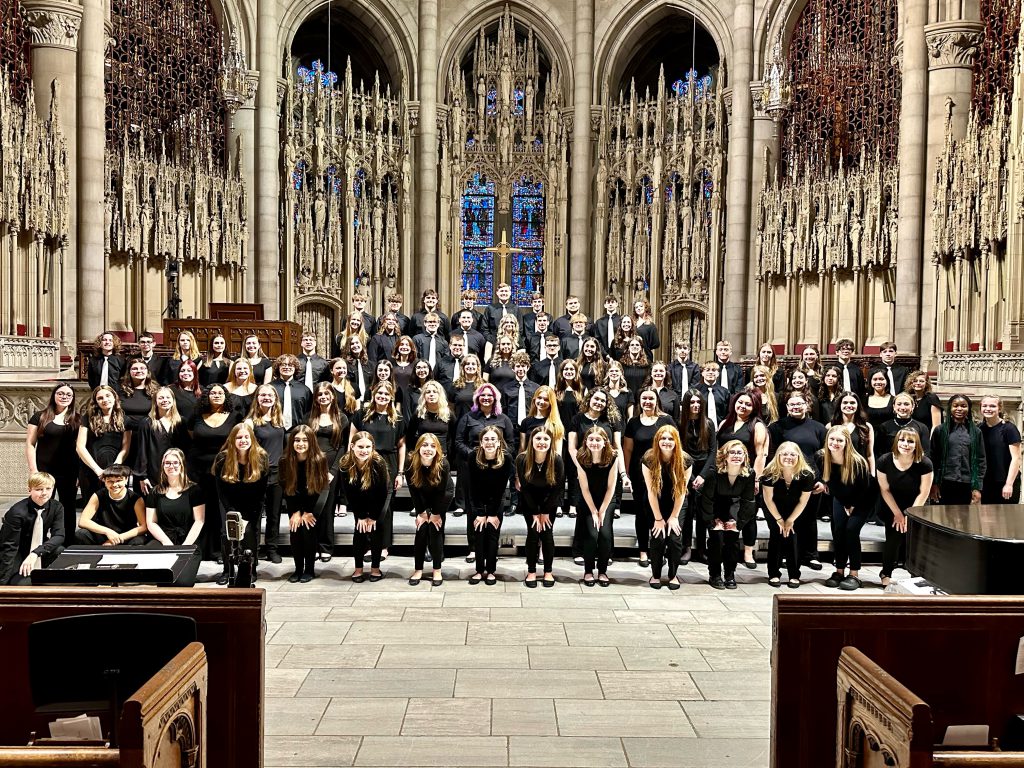 Hornell took four choirs to the competition: Senior High Choir, Treble Choir, Chamber Choir and Jazz Choir. Each achieved a Gold rating achieving a score between 85 and 100 and placed first in their categories.
"It was a marvelous weekend of music making for our students," Chris van Leeuwen, Vocal Music Program director, said. "I am so proud of them!"
Hornell's Senior High Choir, Treble Choir and Chamber Choir received Festival of Gold Invitations; the Jazz Choir was not eligible. This honor is bestowed upon ensembles whose average scores were 95+ in their divisions. Selection into this elite area grants these ensembles an opportunity and invitation to perform at Carnegie Hall in New York City at a future date.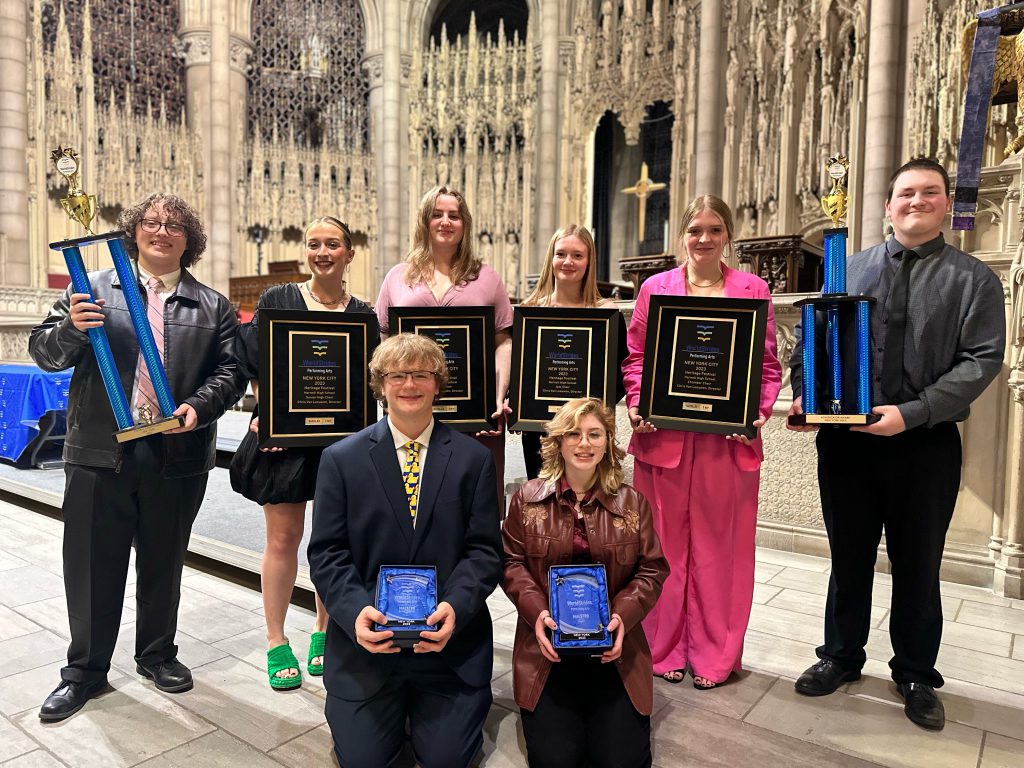 This year, two of Hornell's seniors received Maestro Awards. Joseph Shick was the featured soloist performing "Baba Yetu" with the Senior High Choir. Jasmine Jarbeck stood out as a part of a featured trio in the Treble Choir's performance of "Bright Morning Stars.".
"This was a memorable way to end my final high school competition," Shick said as he reflected on the experience. "The Maestro Award is only given to one student in each category. To be recognized over so many other performers is an honor."
After graduation, Shick will be pursuing a degree in Engineering. He has been a member of the vocal music program for six years at the high school.
Jarbeck will be attending Messiah University in the fall to pursue a degree in music performance.
"When I first learned about the Maestro Award at my first competition, I made it my goal to work hard to win this award in the future," she said. "Achieving this recognition solidifies that I can pursue music as a career. The whole experience doesn't feel real yet."
Jarbeck decided in eighth grade that music was what she wanted to do with the rest of her life. She participated in this year's production of "Godspell" and is a member of the Symphonic Band playing the clarinet. She also plays the saxophone in the Jazz Band.
The live performances are available to watch on YouTube at the following links: