The Hornell High School is pleased to announce that Madelyn Moore has been named Valedictorian and Michelle Lian has been named Salutatorian of the Class of 2023.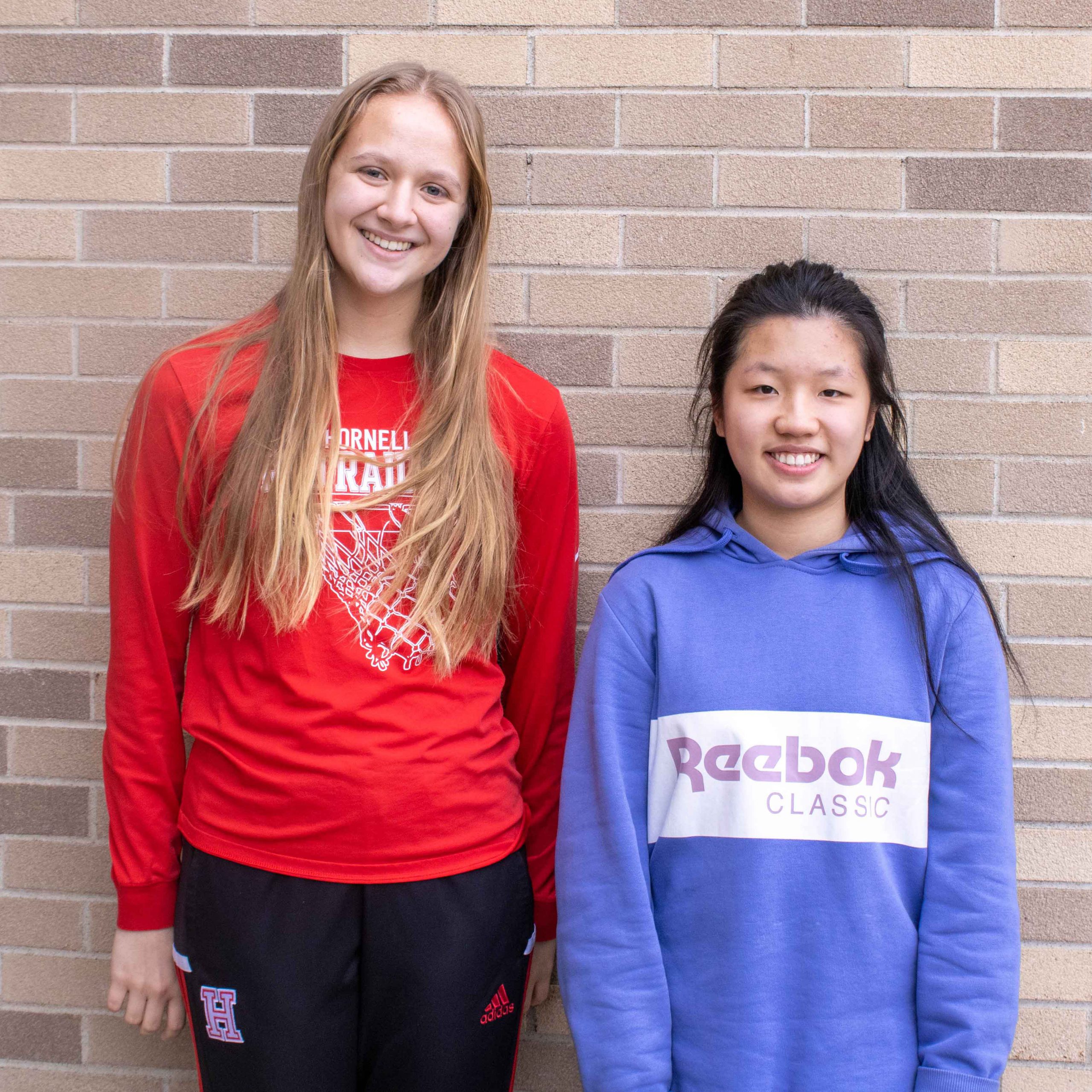 "Madelyn and Michelle are such impressive young women who have served as leaders in the classroom and in other activities," Principal Morgan Allison said. "Beyond their academic and extracurricular accomplishments, they are wonderful people who set a positive example for their peers. Congratulations on your achievements!"
The class of 2023 will have a total of 35 honor grads. To achieve this designation, seniors must have an average of 90% or above through the four years of high school.
Honor Graduates 2023

Madelyn Moore, Valedictorian

Michelle Lian, Salutatorian

Emmalene Amann

Kyle Bacon

Allyson Buckley

Tenille Cotton

Brennan Delany

Gina DeSanto

Katie Do

Natalie Dodge

McKenna Donlon

Elaina Flaitz

Samantha Harkenrider

Sophia Harwood

Michayla Hubric

Makayla Kriner

Jasmine Jarbeck

Xenon LaClair

Lauren Linehan

Brenna Lovell

MacKenzie McDaniels

Delaney Meehan

Alexis Patrick

Trevor Payne

Marirose Pieklo

Abigail Sexsmith

Joseph Shick

Alexis Smith

Luke Sullivan

Dane Thompson

Reanna Tierney

Brianna Tingley

Ava White

Sophie Wilkins

Trey Woolwine