The Hornell CSD Music Department continues to uphold the tradition of helping the community find the holiday spirit with their musical performances! The High School Jazz and Show Choirs performed at 15 events throughout Hornell, Dansville, and Bath this December, including a district-wide Holiday Tour that took them to the Intermediate and North Hornell Schools with the Jazz Band.
Intermediate School students held their band and choir holiday concert on Dec. 8. The students performed holiday favorites and had the whole crowd singing along.

A special performance for a special Hornell teacher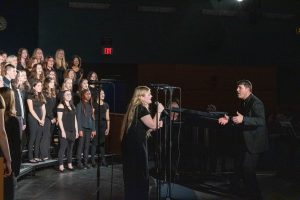 On Dec. 20, the High School Choirs performed for a full-capacity auditorium. Their musical selections consisted of classic holiday favorites, as well as newer, light-hearted winter selections. The concert was dedicated to Patti Piper, longtime high school choir director, who passed away in October following a long illness.
"It is obvious the tremendous impact Patti had on the district and her students for many decades. It was important that we paused and recognized her during this year's performance," said Choral Director Chris van Leeuwen.
Hands raised throughout the auditorium as Van Leeuwen asked the audience if they had heard of Piper, or had spent time in her classroom as students. As a tribute to her long-standing love and compassion for all her students, the Senior High Choir performed "Imagine" by John Lennon, accompanied by a slideshow of yearbook pictures of Piper.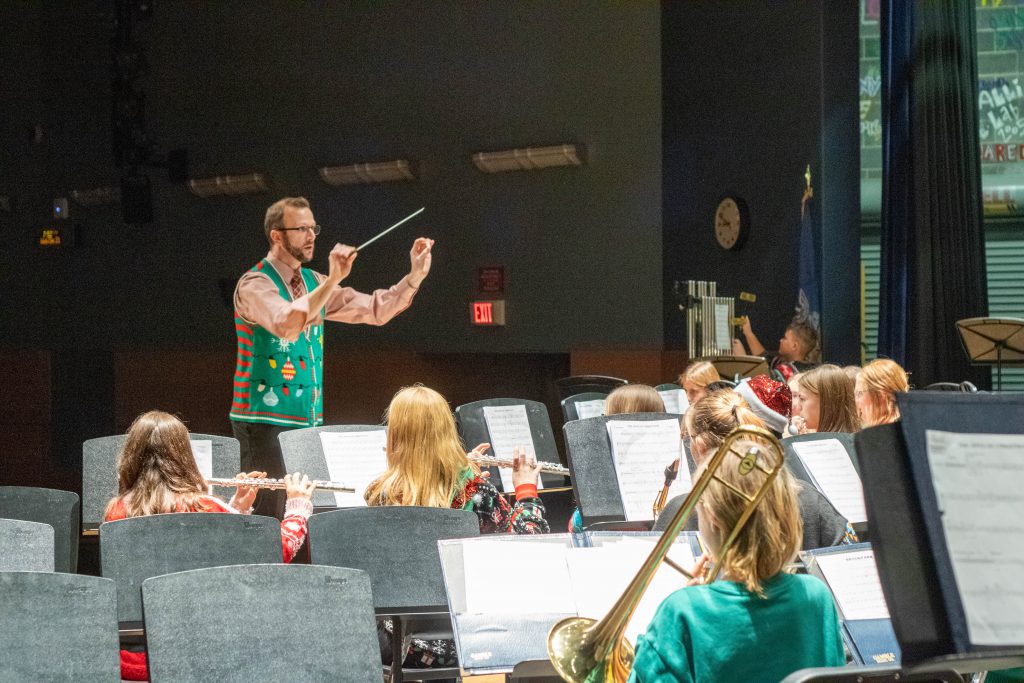 The holiday concert season concluded with the High School Band concert on Dec. 21. The performance showcased the jazz band, junior high band and senior high band.
The holiday season is always a time for reflection and gratitude. The music department is grateful for the impact Piper had on our school community. We look forward to performances in the new year, to make Piper and our school community proud!