Our mission at North Hornell School is to provide a program of teaching and learning in which we expect high educational achievement for each student within an orderly and caring environment. The children are taught the North Hornell School Motto:
"I promise to treasure North Hornell School as a place to learn and grow. I will strive to be the best I can be using everything I know."
Administration
Charles Infurna
Principal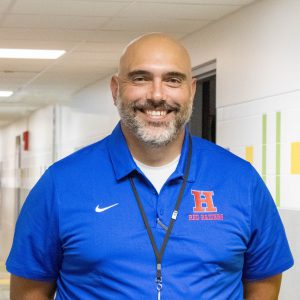 Phone: (607) 324-0014
Email: charles.infurna@hornellcsd.org
DASA District Coordinator:
Nancy Shedlock
DASA Building Coordinator: Charles Infurna
Schedule
Student Start Time 7:30

Student End Time 2:10

Bussing Drop Off 7:10

Bussing Pick Up 2:10

Teachers 7:30-2:48
Attendance
Absences must be reported to the North Hornell main office (607) 324-0014. If an absence is not reported it is listed as unexcused.
See the full Attendance Policy in the Code of Conduct.
Code of Conduct
The Board of Education is committed to providing a safe and orderly school environment. Responsible behavior by students, teachers, district personnel, parents and other visitors is essential to achieving this goal. Unless otherwise noted, the Code of Conduct applies to anyone on school property or attending a school function. View the complete Code of Conduct here.