The Hornell City School District welcomes Dr. Charles Infurna as principal of the North Hornell Elementary School. He replaces Sean Gaffney who retired at the end of the 2022-23 school year.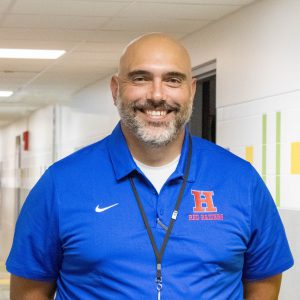 "I'm really excited to work with all of our teachers, families and district staff," Infurna said. "Early childhood education is a passion of mine, and I believe it's critically important to provide our youngest students with a strong social-emotional and academic foundation."
Over the course of his career, Infurna has worked with students at the collegiate and K-12 levels both in the classroom and as a track and field coach. 
"I've always believed that I should be a lightgiver—a person that illuminates a path for students brighter than they can illuminate for themselves," Infurna said.
Since 2015, Infurna has been an associate at the Children's Institute, University of Rochester conducting research on the self-efficacy of preschool teachers, early childhood education classroom quality measures, student outcomes at the preschool level and coach-athlete relationships.
Infurna earned a bachelor's degree in childhood education, with a certification to teacher grade 1-6, as well as a graduate degree in curriculum and instruction and school building leadership degrees from SUNY Fredonia. In 2016, Infurna graduated with an Executive Leadership doctoral degree in education from St. John Fisher University.