President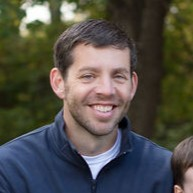 My name is Chris Clark, and I am proud to be a trustee for the Hornell City School District's Board of Education. I grew up in Hornell and graduated from Hornell High School in 1998. I went on to get a bachelor's degree from the University at Buffalo and a master's degree in Applied Intelligence from Mercyhurst University. I've worked as an intelligence analyst over the last 13 years for multiple security companies, most of which were based in the Washington D.C. area. I am currently the Director of Competitive Intelligence for an Artificial Intelligence company based in New York, NY and work remotely from my home in Hornell.
My connection to this school district is not limited to graduating from here over twenty years ago. For the past several seasons I have served as an assistant coach for the Girls Varsity Basketball team. My wife Kate is a school psychologist in the district. Together we have three children, our two daughters currently attend Intermediate School and our son will enter school in 2023.
My reason for wanting to join the board of education is probably the same boiler plate reason most people give: I want to help make a positive impact on my community and assist in making the school district even better than it already is for my children. I have very fond memories of school growing up and am grateful having been able to experience them here. Once they collect themselves I'm sure some of my former teachers will have to read that last sentence again, but it's true. I believe I can be an asset to the Board and look forward to having the opportunity to do so.
Email: christopher.clark@hornellcsd.org
Term length: 2023-2028 (Second Term)
---
Joe Liberto
Vice-President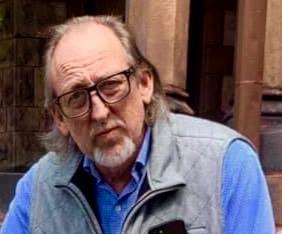 I grew up in Endicott, NY home of IBM, Endicott-Johnson (EJ) Shoes, and the "Spiedie Hoagie". A desire for country living and the healthy outdoors lead me to pursue a career in the sciences and teaching in the Alfred region. I have completed a 38-year career of teaching science at Genesee Valley Central School in Belmont, NY and GST BOCES.
I have been residing in Hornell, NY with my wonderful wife, Molly Liberto and three great kids, Reilly, Vinny, and Quinn for the past 25 years. I enjoy family activities, gardening, and volunteer work as Vice President of the Hornell Public Library Board of Trustees and an appointee of Commissioner of the City of Hornell Public Works.
Our school district is the hub of many of our community activities and plays a mayor role in defining our community's unique character. Our teachers, administrators, staff, and volunteers make up a learning community that has contributed greatly to the success of the Hornell School student body. Obtaining a seat on the Board of Education will allow me to support a school community that is vital to the success of our City.
Email: joseph.liberto@hornellcsd.org
Term length: 2021-2026 
---
Kerry Davis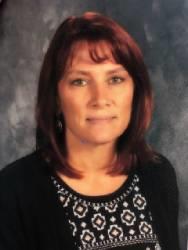 I was born and raised here in Hornell. I am a graduate of the HHS class of 1988.  I have three children who have either graduated or are currently attending HCSD; Josh (class of 2008), Laken (class of 2011) and Andrew who is getting ready to enter 8th grade. 
I earned a bachelor's degree in Mathematics from Alfred University and also have a Master's degree in School Administration from SUNY Brockport. I currently high school math at Jasper-Troupsburg Central School.
Email: kerry.davis@hornellcsd.org
Degrees and Certifications: Bachelor's degree in Mathematics from Alfred University Master's degree in School Administration from SUNY Brockport
Term Length:  2022 – 2027 (Third Term)
---
Meghann Khork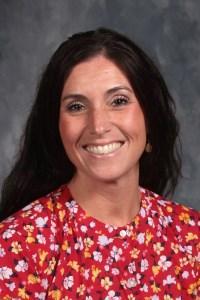 I was born and raised in Hornell and I am a 1997 graduate of HHS. I have four children who attend the District. Brennan – a Junior, Liam – a Freshman, Sheamus – 7th grade, & Maura – 4th grade. I earned a Bachelor's degree from Alfred State College in Business Administration/Technology Management and a Master's Degree in Human Resources Management from National University. 
I have worked for the Arkport Central School District for the past 15 years having served in the role of District Clerk/Assistant to the Superintendent of Schools for 13 years, and currently serve in the role of Human Resources Manager since 2017. 
I was interested in becoming a board member because I am very involved in my children's education. I also believe that with the overall experience in my educational career, as well as in my current role, I will add value by bringing forth a different perspective to the team. I look forward to working with the Superintendent and the Board as a whole, in continuing to make the best decisions on behalf of the school community and all of the children in the district.
Email: meghann.khork@hornellcsd.org
Degrees and Certifications: Bachelor's degree from Alfred State College in Business Administration/Technology Management
Term length: 2019-2024
---
James Marino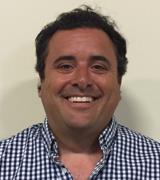 Attended HCSD from K-12

3 Children, Son Ignatius Class of 2015, Daughter Natalie Class of 2017, Daughter Juliet Freshman at HSHS. Wife Eileen (Secondo) Marino Class of 1984

A lifelong resident of Hornell

Currently Employed by Hornell City Fire Dept. Firefighter/Paramedic. Worked 20 years as a NYS licensed Optician.

I became a board member to be involved in my community, and my children's education.

Interested in bringing positive changes to the district. Making our schools the hub of our community.
Email: james.marino@hornellcsd.org
Degrees and Certifications: AAS Ophthalmic Dispensing, Erie Community College NYS Certified Paramedic, Monroe Community College
Term length: 2021-2026 (Second Term)
---
Brian May
Picture and additional information still to come.
Term length: 2023-2025 (First Term)
---
Uzma Mehr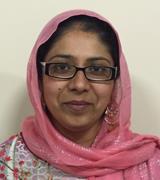 I grew up in Jersey City, New Jersey where the NYC skyline greeted me everyday.  I am the eldest of 3.  My parents were teachers in my birth country, Pakistan.  Education was and still is of the highest importance to them.  They ingrained that into all of us early on.  Through odd jobs and hard work, they established their own business and still work up to 7 days a week.  Their work ethic is something I highly admire and respect.  I believe the key to being successful is working hard.  This hard work needs to have a solid foundation and that is a good education.  
I graduated as Valedictorian from James J. Ferris High School.  I then attended Drew University on a full scholarship but left to pursue a career in medicine in the Dominican Republic.  I did my Pediatric residency training at Nassau University Medical Center in Long Island, NY.  Upon completion, I joined St. James Hospital's pediatric practice in 2001. I am a board certified Pediatrician. I have served on many committees and was Chief of Pediatrics for many years.  Currently, I practice at Oak Orchard Health.  I am still active with St James and do inpatient work, ER consults, and am heavily involved with the Credentialing committee.  I am also the current President of the Medical Staff.
I was introduced to Hornell when I met Ismail Mehr, a Hornell native.  He has an unshakable love for Hornell that was inevitably passed on to me.  My children Ibraheem and Zahra have passed through all the Hornell schools and are now attending the High School.  
Becoming a board member became a priority when I noticed gaps in children I care for in my practice.  My philosophy is not only about providing medical care, but I focus on their mental health, social well- being, and helping them become good components of society.  They often leave with solid lectures/advice from me when I feel confronted by an issue I can help them with. 
My growing concerns led me to join the school board so that I could serve the Hornell community.  My goal is to help make a difference in their education, help bring equity and diversity at the forefront, and find ways to provide a positive direction for our young future members of society. 
Email: uzma.mehr@hornellcsd.org
Term length: 2021-2026 (Second Term)